Episodes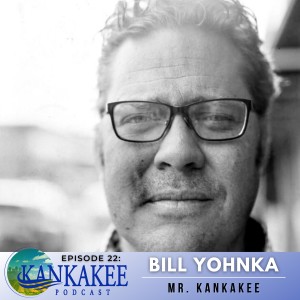 Monday Oct 11, 2021
Monday Oct 11, 2021
Bill Yohnka. Photo by, Scott Dombrowski.
Bill Yohnka has become such an intricate part of the greater Kankakee area. It's not because he's an incredible morning radio host on X-Country 106.5 FM or the announcer at the Kankakee County Motor Speedway. It's because of his never ending love for the city of Kankakee and the people in it. I don't think I've ever seen someone as passionate about Kankakee as much as Bill is. This why I and several other people in the area have dubbed him, "Mr. Kankakee". There are so many things Bill is involved in that we didn't even come close to covering everything on this episode. So he will definitely back for round two down the road! This is without a doubt one of my favorite conversations I've had on the podcast so far. I hope you enjoy it just as much as I did. 


Bill, thank you for everything you do and the kind words! 


Much Love,